Four for Four
Four Day Rental - "4 for 4"
4 Day Rental = 4 Hour Price!
Due to COVID-19 and its affect on our society, we are offering extended rentals under certain conditions for up to 4 days (5 calendar days) at a time. Let's all do our part to stay safe, have fun and keep from going crazy!
PLEASE NOTE: Regardless of times chosen, deliveries and pickups are between 8am and 5pm on your respective days. This gives our crew time to properly maintain and sanitize each inflatable prior to use and allows us to affordably provide this program.
FOUR DAY RENTAL CONDITIONS:
1. Secure residential backyard setups with fence and locking gate only - or - multi-acre property.
2. Multiple 4 day rentals must be consecutive at same location. Unit cannot be moved.
3. For YOUR kids only.
4. Kids up to age 12 years only. No teens or adults (unless going in with younger kiddos).
5. Customer to wipe down/sanitize inflatable prior to our staff member picking up.
6. While our staff member is on site, we ask that you keep everyone including pets inside the house or at least 20 feet away.
Four Day Bounce Houses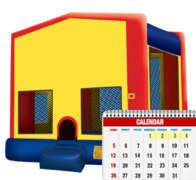 Four Day Bounce-Slide Combos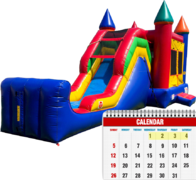 Four Day Slides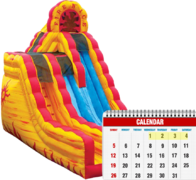 Four Day Toddler Stuff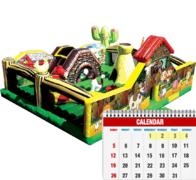 Four Day Interactive Inflatables